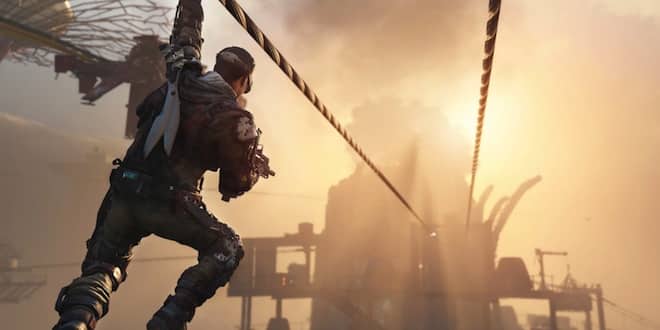 Activision continue de présenter les grandes nouveautés de Call Of Duty : Black Ops 3 et s'intéresse désormais aux compétences tactiques disponibles dans le mode histoire.
Cette vidéo de Call Of Duty : Black Ops 3 dévoile ainsi le T-mode et le mode vision améliorée, deux wallhacks disponibles depuis le D-Pad. Le premier cité permet de repérer facilement les différents dangers sur la map tandis que le second identifie de manière claire les ennemis cachés dans l'obscurité. Les Tactical Rigs offrent quant à eux des compétences uniques comme l'Emergency Reserve qui donne la possibilité de repartir rapidement au combat après avoir subi de très lourds dégâts.
Call Of Duty : Black Ops 3 sera disponible le 6 novembre sur Xbox One, PC et PlayStation 4. Des versions PlayStation 3 et Xbox 360 sont également prévues pour la même date mais celles-ci ne disposeront pas du mode solo/histoire; seuls les modes multi et zombies seront de la partie.