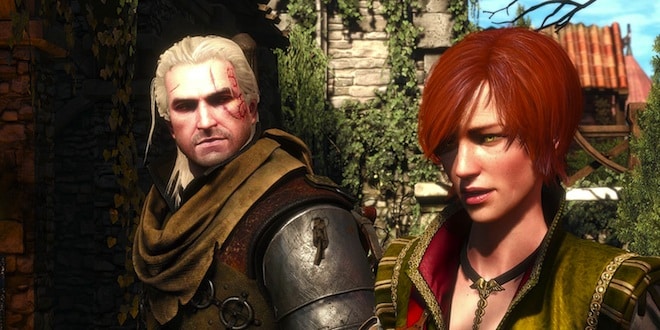 Disponible à compter du 13 octobre sur PC, Xbox One et PlayStation 4, le DLC Hearts Of Stone de The Witcher 3 : Wild Hunt s'est offert un trailer de lancement.
Visiblement très réussi (87 sur metacritic), cette première extension de The Witcher 3 d'une dizaine d'heures apporte, selon Bandai-Namco, de nouveaux personnages, des monstres, mais également une nouvelle romance et une histoire qui devrait être marquée par les choix faits par le joueur.
The @witchergame patch 1.10 is going to be around 15gb on consoles (depending on SKU) and between 6-15gb on PC (depending on platform).

— Marcin Momot (@Marcin360) October 8, 2015
Mais la (très) grosse actualité de The Witcher 3, c'est également ce patch 1.10 qui devrait débarquer dans les prochaines heures. Faites de la place sur votre disque dur et faites chauffer votre connexion internet puisque cette mise à jour fait entre 6 et 15Go sur PC et environ 15Go sur consoles. Le changelog disponible s'étale sur 13 pages (!) et évoque de nombreux ajustements au niveau du gameplay, de l'interface, des quêtes, des graphismes et des performances globables du jeu.