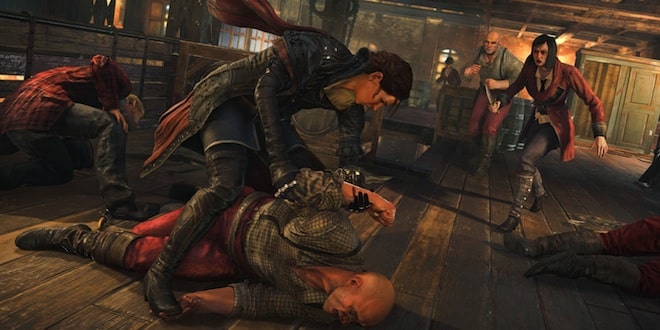 Quelques jours avant le lancement d'Assassin's Creed Syndicate, Ubisoft a dégainé la version longue (?) de la prochaine pub TV de son jeu d'action.
Inutile de chercher la moindre image de gameplay, cette pub d'Assassin's Creed Syndicate est uniquement constituée d'images de synthèse. Cela ne l'empêche toutefois pas d'être très bien réalisée et de montrer quelques spécificités de cet épisode avec, par exemple, la présence d'un gang et l'apparition (trop) furtive de la soeur jumelle de Jacob, Evie, un personnage spécialisé dans l'infiltration. Quant au choix musical, celui s'est porté sur le groupe anglais Depeche Mode et sa chanson Personal Jesus. Mais comme souvent avec Ubisoft, il ne s'agit pas de la version originale mais plutôt d'un remix. C'était déjà le cas avec le trailer E3 —un remix de In The Heat Of The Moment de Noel Gallagher's High Flying Birds— ou avec la bande-annonce de la Gamescom —une reprise de Silent Running.
 La date de sortie d'Assassin's Creed Syndicate a été calée au 23 octobre sur Xbox One et PlayStation 4, puis au 19 novembre sur PC.