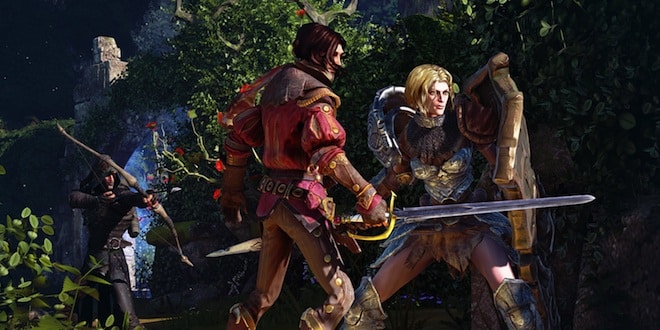 En beta privée depuis plusieurs mois, Fable Legends cessera définitivement de fonctionner le mois prochain.
Le couperet est tombé en milieu d'après-midi : Microsoft compte fermer Lionhead Studios et a d'ores et déjà officialisé l'annulation de Fable Legends. La beta de ce jeu disponible à la fois sur Xbox One et PC Windows 10 va cependant continuer encore quelques semaines pour finalement se terminer le mercredi 13 avril, date à laquelle les serveurs de Fable Legends seront alors débranchés.
Fort logiquement, Lionhead Studios annonce qu'il est désormais impossible d'effectuer des achats depuis la boutique en ligne du jeu. Toute personne ayant effectué des micro-transactions au cours de cette beta de Fable Legends recevra dans les 7 prochains jours un email expliquant de quelle manière il sera possible de se faire rembourser. Enfin, cette beta fermée n'acceptera plus aucun nouveau joueur.
En plus de la probable fermeture de Lionhead Studios et de l'annulation de Fable Legends, Microsoft a indiqué qu'il se séparait de son studio danois Press Play, auteur de Apple-style-span »>Max: The Curse of Brotherhood.
–Via–