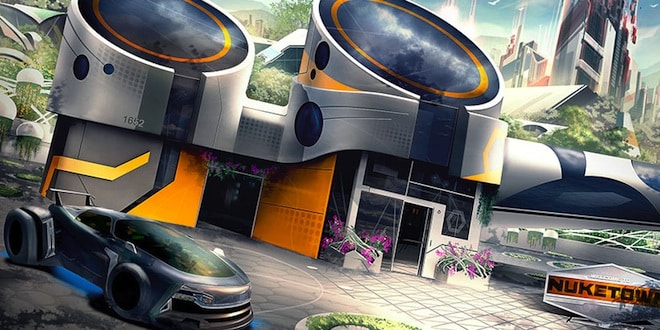 Autrefois offerte en cas de précommande, la map Nuk3town peut dès à présent être téléchargée gratuitement par tous les possesseurs de Call Of Duty : Black Ops 3. Attention, cela ne concerne que les versions PC, Xbox One et PlayStation 4.
En plus d'offrir cette carte, Activision et Treyarch ont également décidé de rendre gratuit le Pack de Personnalisation Nuk3town qui contient un camouflage d'arme, trois réticules de visée et un emblème.
Une nouvelle mise à jour de Call Of Duty : Black Ops 3 est aussi disponible depuis hier soir. Ce patch a pour effet de corriger de nombreux bugs, de réduire la cadence de tir du MR6, d'augmenter la précision de l'ICR-1 ou encore de désactiver la physique du vent sur toutes les maps du mode campagne.
Ci-dessus, le trailer de la map Nuk3town qui était jadis offerte en cas de précommande ou d'achat de la PS4 Collector Call Of Duty Black Ops 3.