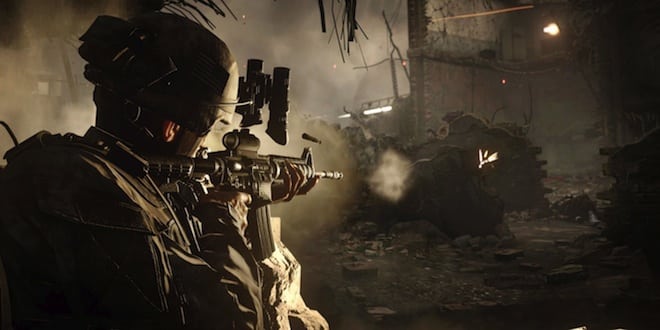 Après avoir diffusé quelques extraits du solo, Activision a dévoilé le tout premier trailer du mode multijoueur de Call Of Duty: Modern Warfare Remastered.
Chaque chose en son temps. Profitant de son événement COD XP, Activision a d'abord privilégié Infinite Warfare en mettant en ligne dès vendredi soir la première bande-annonce de son mode multijoueur, tout en expliquant quelques-unes de ses subtilités. Puis, hier soir, l'éditeur américain a décidé de mettre en avant la version remasterisée de Call Of Duty 4, en dévoilant le tout premier trailer de son mode multi, là encore. Cette vidéo rappellera à certains bien des souvenirs, et est naturellement composée de nombreux frags sur plusieurs maps différentes. A ce sujet, lors de son lancement le 4 novembre, Call Of Duty: Modern Warfare Remastered ne disposera que de 10 des 16 cartes multijoueur du jeu original. Les six autres seront alors rajoutées gratuitement en décembre.
Call Of Duty: Modern Warfare Remastered est pour le moment uniquement vendu en pack avec Call Of Duty: Infinite Warfare, à travers les éditions Legacy, Legacy Pro et Digital Deluxe.