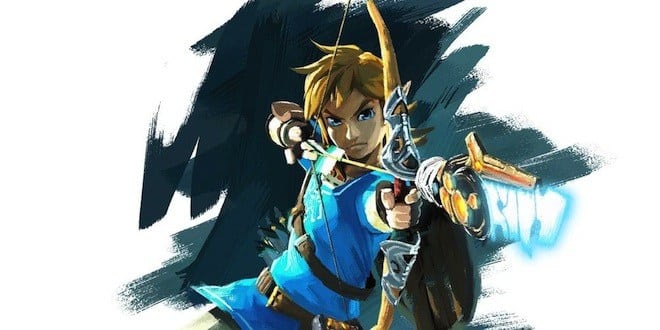 Seul jeu Wii U/NX présent à l'E3, Nintendo a dévoilé de la plus jolie des manières The Legend Of Zelda: Breath Of The Wild.
Toujours capable de surprendre grâce à son atmosphère unique et sa direction artistique splendide, le prochain Zelda Wii U/NX s'est enfin offert un sous-titre —il faudra désormais parler de Zelda: Breath Of The Wild— et toute nouvelle bande-annonce à l'occasion de cet E3. Décrit par Reggie Fils-Aimé comme « la plus grande expérience jamais créée par Nintendo, » ce nouveau Zelda devrait proposer une météo dynamique tandis que Link pourra librement se déplacer en utilisant par exemple un parachute, en escaladant des bâtiments, ou bien en abattant des arbres afin de créer ainsi un pont.
Ce trailer E3 2016 de The Legend Of Zelda: Breath Of The Wild montre aussi que Link devra chasser pour se nourrir et qu'il disposera de différents pouvoirs et autres objets magiques. Enfin, cette vidéo nous donne l'occasion d'admirer différents environnements ou quelques combats avec un Link droitier.
The Legend Of Zelda: Breath Of the Wild sortira en 2017 sur Wii U et Nintendo NX.