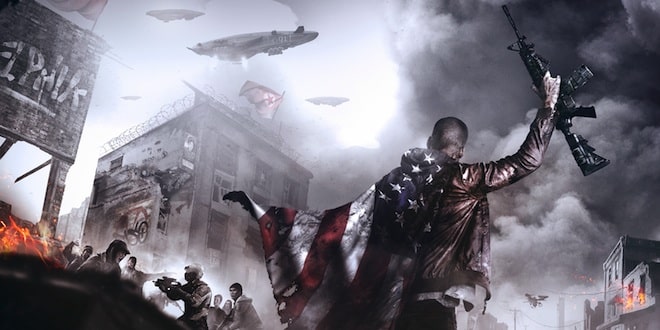 Deep Silver a publié une nouvelle vidéo d'Homefront The Revolution afin d'évoquer son mode coop, et a donné de nouvelles informations sur la beta de ce FPS.
Intitulé Résistance, ce mode multi d'Homefront The Revolution permettra, avec 3 amis, d'affronter les forces nord-coréennes au cours de missions scénarisées. Afin d'enrichir l'expérience de jeu, Deep Silver/Koch Media promet qu'il sera aussi question de débloquer des compétences ou de récupérer du matériel rare afin d'améliorer son personnage. Au total, Homefront The Revolution embarquera 12 missions coop mais le studio de développement compte bien, après la sortie du jeu, en rajouter une vingtaine. Toutes seront alors gratuites.
Homefront The Revolution sortira le 20 mai sur PC, Xbox One et PlayStation 4. Une beta aura lieu du 11 au 14 février, uniquement sur One. Ce sera alors l'occasion pour les joueurs Xbox de justement tester ce mode Résistance. Pour avoir une chance d'y participer, rendez-vous ici.