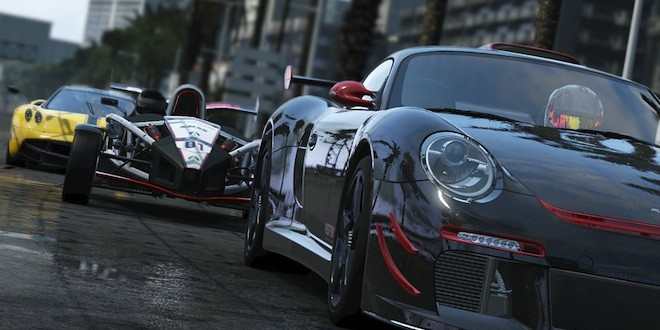 Préférant offrir à Project Cars une meilleure visibilité, Bandai-Namco et Slightly Mad Studios ont décidé de repousser Project Cars à 2015.
Project Cars était initialement prévu pour le mois de novembre, mais face à la période ultra-concurrentielle que représente la fin d'année, cette simulation automobile sortira finalement le 20 mars 2015, toujours sur Xbox One, PlayStation 4 et PC. Cela permettra ainsi à Project Cars d'éviter Call Of Duty, GTA V, Assassin's Creed, Far Cry, PES, mais aussi Bloodborne, The Order 1886, The Witcher 3 et Evolve, quatre jeux qui arriveront en février.
#ProjectCARS will come out 20th March for PS4/XB1/PC. This is to allow @slightlymadteam to polish the ground-breaking racing experience.

— Bandai Namco UK (@BandaiNamcoUK) October 17, 2014
Bandai-Namco explique aussi que ce report permettra à Slightly Mad Studios de travailler davantage sur le jeu, et donc de le peaufiner un peu plus.
Quatre jeux de voiture devaient à l'origine s'affronter en cette fin d'année : Forza Horizon 2, Driveclub, The Crew et Project Cars. Les deux premiers cités sont disponibles depuis quelques jours tandis que le titre d'Ubisoft a été repoussé au 2 décembre afin de mieux répondre aux attentes des joueurs.
–Via–