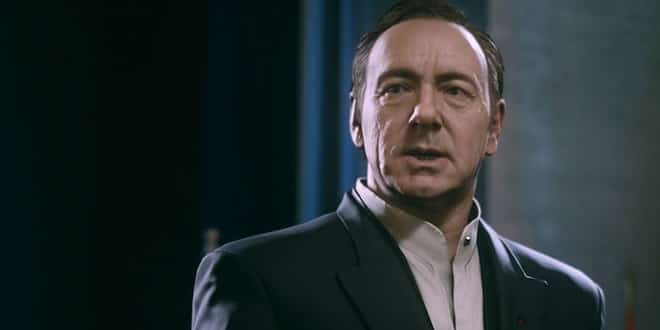 Deux bonnes semaines avant sa sortie, Call Of Duty : Advanced Warfare vient de recevoir son trailer de lancement.
Cette nouvelle bande-annonce de Call Of Duty : Advanced Warfare mélange à la fois des extraits du solo et du mode multi, et présente furtivement Jonathan Irons, le dirigeant de la SMP (Société Militaire Privée) Atlas joué par Kevin Spacey, et Jack Mitchell, le grand héros de cet épisode interprété par Troy Baker (Bioshock Infinite, The Last Of Us).
On rappelle que Call Of Duty Advanced Warfare sera officiellement disponible à partir du 4 novembre sur PC, Xbox 360, PlayStation 3, Xbox One et PlayStation 4. Une édition Day Zero est également en précommande actuellement, permettant ainsi de jouer à COD : AW dès le 3 novembre et de bénéficier pendant 24h d'un bonus double XP dans les joutes en ligne, en plus de skins exclusifs. Enfin, vous pouvez découvrir ici toutes les nouveautés du multi d'Advanced Warfare.