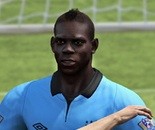 Comme chaque année, en plus de modifier les effectifs et d'améliorer son gameplay, Fifa 13 contiendra une toute nouvelle sélection musicale. La voici ci-dessous:

Animal Kingdom – Get Away With It
Ashtar Command – Mark IV feat. Joshua Radin
Astro – Panda Atlas Genius – If So
Band Of Horses – Feud
Bastille – Weight Of Living, Part 2
Bloc Party – We Are Not Good People
Cali – Outta My Mind
Clement Marfo & The Frontline – Us Against The World
Crystal Fighters – Follow
deadmau5 feat. Gerard Way – Professional Griefers
Django Django – Hail Bop
Duologue – Get Out While You Can
Elliphant – TeKKno Scene feat. Adam Kanyama
Featurecast – Got That Fire (Oh La Ha) (feat. Pugs Atomz)
Fitz And The Tantrums – Spark
Flo Rida feat. Lil Wayne – Let It Roll, Part 2
Foreign Beggars & Bare Noise – See The Light
Hadouken! – Bliss Out
Imagine Dragons – On Top Of The World
Jagwar Ma – What Love
Kasabian – Club Foot
Jonathan Boulet – You're A Animal
Kimbra – Come Into My head
Kitten – G# Kraftklub – Eure Madchen
Ladyhawke – Black White & Blue
Madeon – Finale
Matisyahu – Searchin
Metric – Speed The Collapse
Miike Snow – Paddling Out
Passion Pit – I'll Be Alright
Reptar – Sweet Sipping Soda
Reverend And The Makers – Shine The Light
Rock Mafia – Fly Or Die
The Royal Concept – Goldrushed
Royal Teeth – Wild
Santigold – Big Mouth
St. Lucia – September
Stepdad – Jungles
The Chevin – Champio
The Enemy – Saturday
The Heavy – Don't Say Nothing
The Presets – Ghosts
Two Door Cinema Club – Sleep Alone
Walk The Moon – Quesadilla
Wretch 32 – Blur
Youngblood Hawke – We Come Running
Young Empires – Rain Of Gold
Zemaria – Past 2
On ne saura trop rappeler que Fifa 13 est attendu pour le 27 septembre sur presque toutes les consoles du moment et qu'une démo sera disponible la semaine prochaine. Elle permettra de jouer avec l'AC Milan, Manchester City, Dortmund, Arsenal ou encore la Juventus.
–Via–