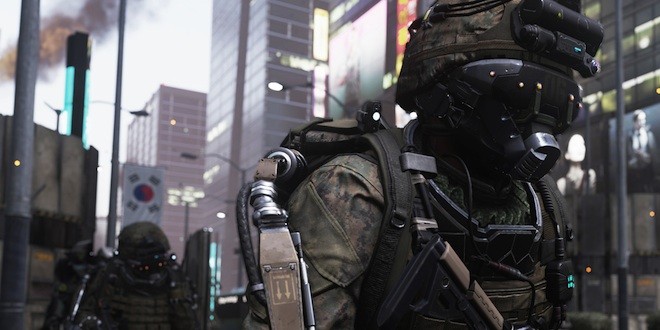 Après avoir dévoilé hier soir son mode multi, Call Of Duty Advanced Warfare a cette fois-ci montré un nouvel extrait de sa campagne solo. On suppose que ce n'est pas vraiment spoiler si on vous annonce que dans cette vidéo on voit des explosions, une mise en scène travaillée, des explosions, un pont qui s'écroule, des explosions, un passage en voiture, des explosions ou encore l'utilisation de gadgets futuristes. Il y a aussi plusieurs explosions.
Le très attendu Call Of Duty Advanced Warfare sortira le 4 novembre sur PC, Xbox One, Xbox 360, PlayStation 4 et PlayStation 3. Activision ayant à nouveau négocié un partenariat avec Microsoft, les DLC de COD AW sortiront d'abord sur Xbox One et un bundle avec la console américaine est prévu pour début novembre au prix de 499€. Ce pack comprendra le jeu dans sa version Day Zero, une Xbox One aux couleurs de Call Of Duty, et un disque dur de 1To.
On rappelle que la version Day Zero de Call Of Duty Advanced Warfare permettra de jouer au jeu 24h avant sa sortie officielle et de bénéficier pendant cette période là d'un double XP en multi. En outre, divers bonus, généralement des skins exclusifs, seront en plus offerts.