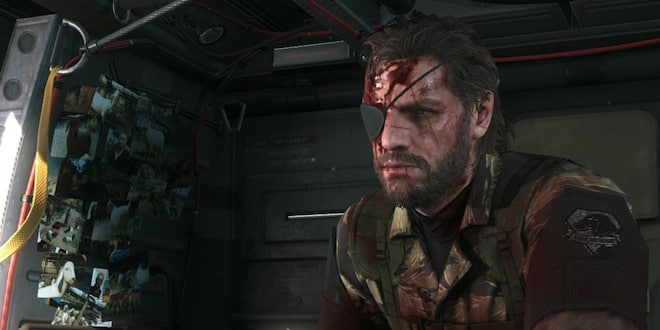 Le nouveau trailer de Metal Gear Solid V : The Phantom Pain diffusé à l'occasion de la Gamesom 2015 se veut plus traditionnel mais reste tout aussi efficace.
Metal Gear Solid s'offre une troisième actualité en ce début de semaine. Après les révélations sur l'imposant budget de The Phantom Pain et le report de Metal Gear Online, Konami a levé le voile sur la bande-annonce Gamescom 2015 de MGS V. Une vidéo qui se veut moins mystérieuse que les précédentes, qui est également moins longue, qui exhibe plusieurs extraits de gameplay afin de montrer la liberté offerte par cet open-world et qui propose aussi quelques subtils indices sur son scénario.
Metal Gear Solid V : The Phantom Pain sortira le 1er septembre sur PC/Steam, Xbox 360, Xbox One, PlayStation 3 et PlayStation 4. Et puisque ce trailer oublie (volontairement?) de le mentionner, nous rappelons qu'il s'agit d'un jeu d'Hideo Kojima, développé par Kojima Prod.