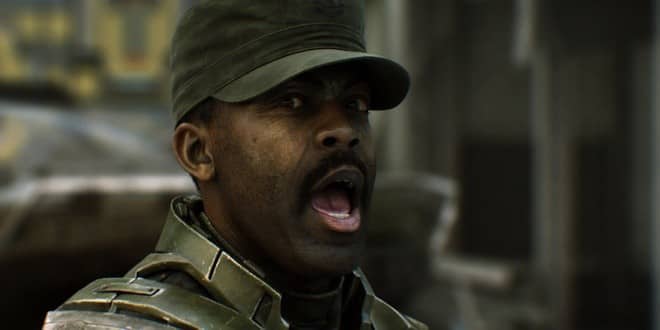 Afin de fêter dignement le dixième anniversaire de Halo 2, Microsoft proposera en cette fin d'année une remasterisation de cet épisode dans son anthologie Halo : The Masterchief Collection. Halo 2 Anniversary bénéficiera ainsi de graphismes améliorés, d'une résolution augmentée pour atteindre le 1080p et d'un affichage à 60 images par seconde.
Les cinématiques de Halo 2 Anniversary feront elles aussi peau neuve et seront désormais en image de synthèse. On peut retrouver un aperçu de cet excellent travail, en provenance du très talentueux studio Blur, dans la vidéo ci-dessous.
On rappelle une nouvelle fois que Halo The Masterchief Collection sera disponible le 11 novembre 2014 et comprendra Halo : Combat Evolved Anniversary (le remake de Halo 1), Halo 2 Anniversary, Halo 3, Halo 4, un accès un à la beta multijoueur de Halo 5 : Guardians et la série tv Halo Nightfall. Le tout sera en 1080p à 60fps, comprendra plus d'une centaine de maps pour le multi et sera proposé au prix d'un simple jeu, soit 70€.