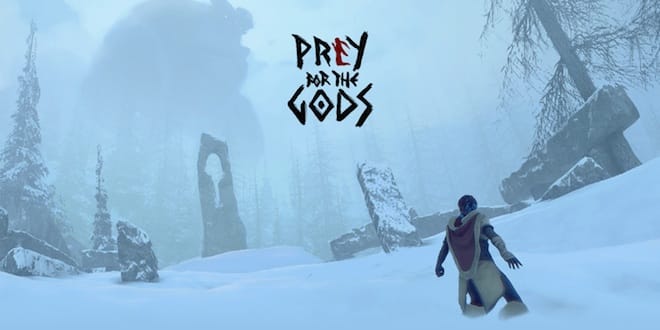 L'équipe américaine No Matter a annoncé ce week-end Prey For The Gods, son premier projet inspiré des jeux de Fumito Ueda.
Construit par 3 développeurs pendant leur temps libre, Prey For The Gods repose sur une aventure située sur une île enneigée où l'hiver semble ne jamais prendre fin. Exclusivement solo, ce titre mise beaucoup sur son ambiance et cette première bande-annonce très réussie nous dévoile notamment d'imposants colosses qu'il faudra escalader et combattre. Cela rappelle bien évidemment Shadow Of The Colossus, un jeu qui a justement fêté il y a quelques jours son dixième anniversaire.
Prey For The Gods n'a pour le moment aucune date de sortie. Officiellement, le jeu est attendu sur PC et Mac, mais il ne serait pas étonnant de voir ce titre débarquer également sur les plateformes de téléchargement de Microsoft, Nintendo et Sony.