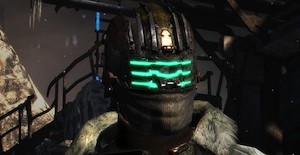 Trop effrayants Dead Space 1 et 2? C'est en tout cas ce qu'il ressort d'un questionnaire adressé par Electronic Arts à de nombreux joueurs dans une enquête d'opinion. Ces derniers ont également fait part de leur envie de faire le jeu à deux. Et c'est ainsi qu'est né le mode coopératif de Dead Space 3, selon les dires de Laura Miele.
We were hearing feedback that they love the thriller game, but it was pretty scary, and the obvious next step was that they wanted to play with someone. So we introduced co-op into the game.
Cette nouveauté étant propice à quelques polémiques chez les fans qui y voient un jeu définitivement tourné vers l'action, la directrice marketing d'EA games a tenu à préciser que Dead Space 3 ferait toujours aussi peur, mais simplement, en étant accompagné, on se sent plus rassuré. Soit.
Pour rappel, une longue vidéo de gameplay avec du solo pur et du coop avait été présentée il y a quelques semaines. La voici: