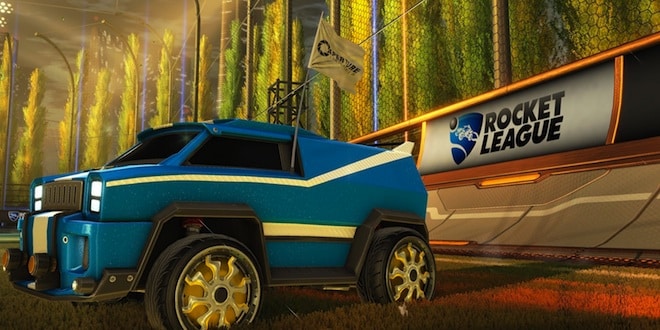 Psyonix a une nouvelle fois confirmé que Rocket League serait mis en boîte dans les prochains mois.
Avec l'aide de 505 Games, Psyonix a annoncé hier qu'une version boîte de Rocket League serait commercialisée sur PlayStation 4 et Xbox One au cours du 3ème trimestre 2016. Intitulée Rocket League: Collector's Edition, cette version contiendra le jeu ainsi que les DLC Supersonic Fury, Revenge of the Battle-Cars et Chaos Run, et d'autres bonus qui seront dévoilés plus tard. A en croire le communiqué, la DeLorean et la Batmobile ne devraient donc pas être incluses.
Rocket League est sorti en juillet 2015 sur PC et PlayStation 4, puis en février 2016 sur Xbox One. Le jeu de sport de Psyonix s'est vendu à près de 4 millions d'exemplaires et compte environ 12 millions de joueurs, lui qui a été au moment de sa sortie offert à tous les abonnés PlayStation Plus.
Ci-dessus, le trailer du DLC Batman v Superman: Dawn of Justice qui apporte notamment la Batmobile.