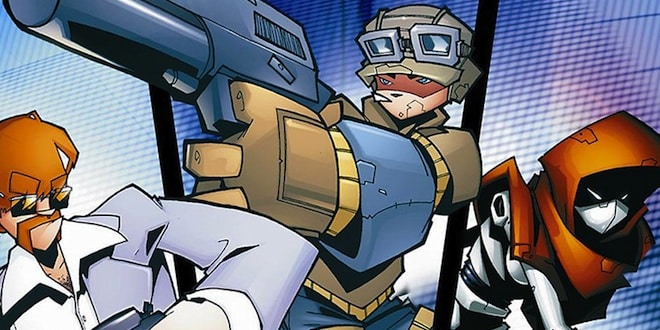 Homefront The Revolution permettra de rejouer (un peu) à TimeSplitters 2.
Par l'intermédiaire d'une borne d'arcade située dans une prison de fortune, Homefront The Revolution donnera la possibilité à chacun de jouer à TimeSplitters 2 sur PlayStation 4, PC et Xbox One. L'ancien FPS de Free Radical n'a cependant pas été remasterisé et affichera donc les mêmes graphismes qu'à sa sortie, en 2002. Selon les informations de Videogamer, deux niveaux complets seront jouables : Sibera et Chicago.
La présence de TimeSplitters 2 dans Homefront The Revolution ne signifie pas forcément qu'un nouvel épisode est en préparation. Il s'agit bien du même studio aux commandes —Free Radical est devenu Crytek UK lors du rachat par l'éditeur allemand et a ensuite été renommé Dambuster Studios lorsqu'il a rejoint Koch Media— mais la licence TimeSplitters appartient toujours à Crytek à l'heure actuelle.
Pour conclure cette news, voici une nouvelle bande-annonce de Homefront The Revolution, un titre toujours prévu pour le 20 mai sur PC, PS4 et Xbox One.