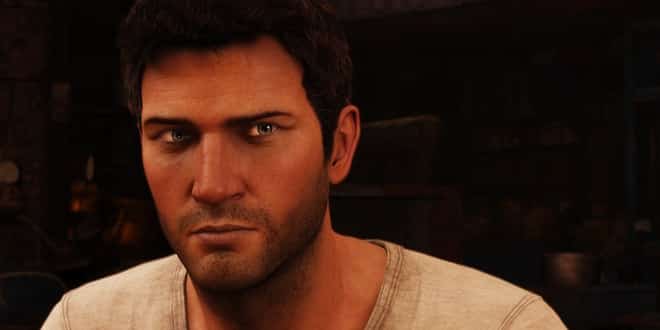 Sony et Naughty Dog ont annoncé aujourd'hui l'arrivée prochaine d'une édition collector d'Uncharted The Nathan Drake Collection sur PlayStation 4.
Il y a trois raisons qui poussent Sony à proposer massivement des remasterisations : cela gonfle le catalogue first-party, près de 40% des possesseurs d'une PS4 n'ont jamais eu de PS3 et cela permet de redécouvrir certains hits dans des conditions plus confortables. Cependant, l'argument du 1080p à 60fps peine généralement à convaincre ceux qui détiennent déjà ces jeux. Alors, Sony redouble d'effort. Après voir sorti de son chapeau l'accès à la prochaine beta multi d'Uncharted 4, le constructeur japonais vient de révéler une jolie édition collector d'Uncharted : The Nathan Drake Collection.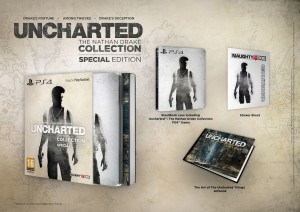 Celle-ci contiendra naturellement les 3 jeux Uncharted sortis à l'époque sur PS3 mais cette fois-ci en 1080p à 60fps, ainsi que des autocollants, une boîte métallique « au design raffiné » nous assure le PlayStation Blog, et un artbook de 48 pages revenant sur cette série.
Le prix n'est pas encore connu mais on sait en revanche que cette édition collector d'Uncharted : The Nathan Drake Collection PS4 sera disponible dès le 7 octobre, en même temps que l'édition simple donc. Quant à la future démo, on ne connait pas encore sa date de sortie.