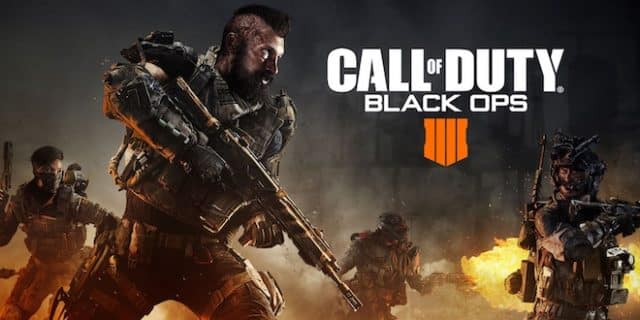 Call Of Duty: Black Ops 4 voit son mode Blackout passer gratuit pendant quelques jours.
Avis à tous les petits curieux ou ceux qui en ont marre de H1Z1/Fortnite/PUBG: Blackout, le mode Battle Royale de Call Of Duty Black Ops 4 est jouable gratuitement pendant une semaine. Que ce soit sur PC, PS4 ou Xbox One, Blackout s'offre à chacun du 17 au 24 janvier 2019. Passée cette date, il faudra naturellement sortir la carte bleue pour continuer à jouer.
Blackout est le mode Battle Royale de Black Ops 4 et peut accueillir 80 joueurs, en solo, duo ou escouade de 4. Cela change naturellement des modes classiques de Call Of Duty où les affrontements se font en petit comité sur des maps minuscules. Dans Blackout, on retrouve même des véhicules et tout est fait pour rendre hommage à toute la série.
Naturellement, comme dans tout bon Battle Royale, le joueur débute sans équipement après avoir été éjecté d'un hélicoptère. Il faut donc fouiller les environs pour trouver armes et gadgets.
Au niveau de ses mécaniques, Blackout ressemble beaucoup, voire énormément à PUBG. Il hérite toutefois d'un gameplay moins élitiste. C'est un peu plus arcade avec notamment des déplacements plus fluides et une visée bien plus facile. On retiendra aussi que Blackout est uniquement jouable à la première personne —ça reste un FPS. Quant au côté technique, c'est bien plus beau qu'un PUBG même si ce n'est pas non plus exceptionnel. Bonne chance pour faire Top 1!