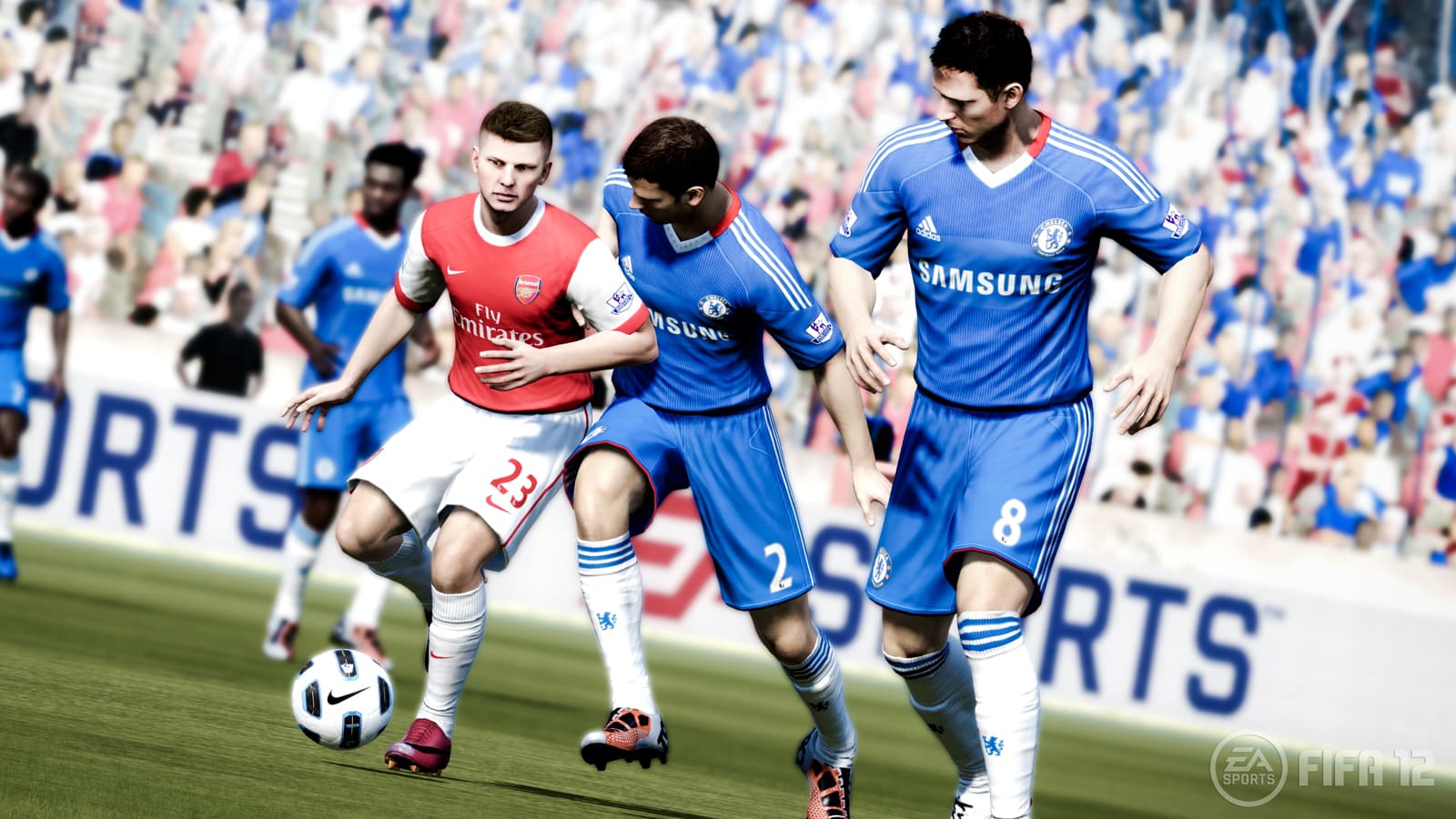 Comme chaque année, EA présente la nouvelle bande-son de FIFA. Cette édition 2012 propose de nouveaux groupes comme The Ting Tings, CSS et Kasabian ou encore des chansons très en vue de Chase & Status, TV On The Radio, Foster The People, The Strokes et Thievery Corporation.
De plus, cette année, la bande-son comprend de nouveaux artistes internationaux comme les hollandais de The Medics, les brésiliens de Bloco Bleque, les anglais de The Vaccines, Monarchy et Graffiti6, les néo-zélandais de Naked & Famous, les suédois de Little Dragon et des groupes de rock indépendant américains comme GIVER, Grouplove et Portugal. The Man.
Fifa 12 sortira le 29 sept 2011 sur PS3, PC, PSP, X360, Wii, PS2. On va pas tourner autour du pot en faisant un faux débat PES vs Fifa, FIFA est le meilleur jeu de foot cette année, point final.
Voici la liste complète des morceaux présents dans FIFA 12 :
Alex Metric & Steve Angello – Open Your Eyes
All Mankin – Break The Spell
Architecture In Helsinki- Escapee
Bloco Bleque / Gabriel O Pensador – So Tem Jogador
Chase & Status – No Problem
Crystal Castles / Robert Smith – Not In Love
CSS – Hits Me Like A Rock
Cut Copy – Where I'm Going
Digitalism – Circles
DJ Raf – Latino & Proud
El Guincho – Bombay (Fresh Touch Dub Mix)
Empresarios – Sabor Tropical
Foster The People – Call It What You Want
GIVERS – Up Up Up
Glasvegas – The World Is Yours
Graffiti6 – Stare Into The Sun
Grouplove – Colours (Captain Cutz Remix)
Japanese Popstars – Let Go
Kasabian – Switchblade Smiles
La Vida Boheme – El Buen Salvaje
Little Dragon – NightLight
Macaco – Una Sola Voz
Marteria / Yasha – Verstrahlt
Monarchy – The Phoenix Alive (Kris Menace Remix)
Pint Shot Riot – Twisted Soul
Portugal. The Man – Got It All (This Can't Be Living Now)
Rock Mafia – The Big Bang
Spank Rock – Energy
The Chain Gang Of 1974 – Hold On
The Hives – Thousand Answers
The Medics – City
The Naked & Famous – Punching In A Dream
The Strokes – Machu Picchu
The Ting Tings – Hands
The Vaccines – Wreckin' Bar (Ra Ra Ra)
Thievery Corporation – Stargazer
Tittsworth & Alvin Risk / Maluca – La Campana
TV On The Radio – Will Do
Tying Tiffany – Drownin'