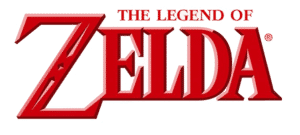 Imaginez John Williams qui se serait pris d'amour pour la bande originale de Zelda et qui aurait décidé d'en réorchestrer tous les arrangements…
Sans atteindre les sommets du célèbre compositeur, c'est plus ou moins ce qu'a réussi à faire la team de Zreo.com.
Grâce à plusieurs logiciels, une passion inconditionnelle pour la licence de Nintendo et -surtout- beaucoup de patience, une bande de fans s'est amusé à réorchestrer en version symphonique toutes les musiques de Zelda (de l'originel The Legend of Zelda à Spirit Tracks, en passant par The Minish Cap ou encore Majora's Mask).
Le détail est poussé à un tel extrême que même les musiques des trailers présentés lors de différents E3 ont eu droit à ce remix symphonique.
Un pur régal pour les oreilles et des heures de musique, dont les fichiers sont même téléchargeables gratuitement !
Merci qui ? 🙂