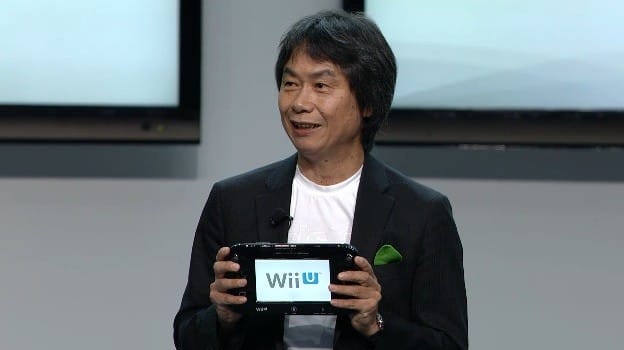 Discutant avec Kotaku, Shigeru Miyamoto a affirmé vouloir créer un jour un FPS. Malheureusement, le papa de Mario et Zelda est très occupé et n'a pas encore trouvé de temps à consacrer à ce nouveau projet.

I actually do kind of want to make a first-person shooter but I don't have time.
Intéressé par l'idée de se retrouver dans un environnement 3D et de pouvoir regarder et explorer tout ce que l'on voit, le créateur japonais indique qu'il aimerait alors utiliser les fonctions gyroscopiques du Wii U GamePad. Ainsi, en bougeant autour de soi la manette, le joueur serait alors capable de voir ce qui l'entoure.
Et puisqu'on en est à l'heure des confidences, Satoru Iwata a indiqué avoir failli abandonner l'idée d'inclure un écran dans la manette de la Wii U, de peur que cela ne hausse considérablement le prix de vente de la console et sa manette.
Sometime during that final discussion we almost gave up on the idea of the additional screen. This was due to our concern over the expected high cost, it may not have been feasible to create this and sell it at a reasonable price point for the consumers.