Au début de l'année nous apprenions que le légendaire Sir Paul McCartney composait pour un jeu vidéo, mais dans son interview à Die Zeit, l'interprète de Hey Jude ne précisait pas lequel.
C'est désormais chose faite puisque son site officiel, relayé par twitter, indique que le célèbre bassiste Anglais collabore actuellement avec Bungie.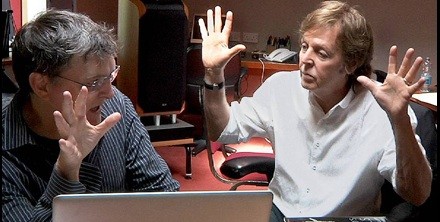 I'm really excited to be working on writing music with Bungie, the studio that made Halo.
Nous aurons donc la chance d'entendre les mélodies de Paul McCartney en jouant à Destiny, le MMOFPS en préparation chez Bungie dont nous vous avions parlé il y a quelques semaines.