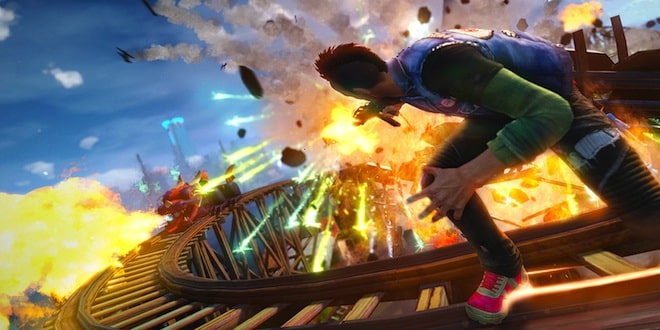 Ce ne pas une mauvaise blague en ce 1er avril : les programmes du PlayStation Plus et du Xbox Live Gold sont plutôt sympathiques ce mois-ci. Sur les consoles de Microsoft, on retrouve ainsi des grosses productions comme Sunset Overdrive d'Insomniac, une exclusivité Xbox One sortie en fin d'année 2014, ou le tout premier Dead Space (2008). Chez Sony, l'accent est mis sur la survie avec Zombi, le portage PS4 de ZombiU, I Am Alive ou Savage Moon, un tower defense qui a un peu plus de 7 ans. Quant à la PSVita, on espère qu'une bonne surprise se trouve parmi ces deux titres assez méconnus.
Liste des jeux offerts sur le PlayStation Plus et le Games With Gold en avril 2016 :
PlayStation 4 (à partir du 5 avril)
PlayStation 3 (à partir du 5 avril)
PlayStation Vita (à partir du 5 avril)
A Virus Named Tom
Shutshimi
Xbox One
The Wolf Among Us (du 1er au 30 avril)
Sunset Overdrive (du 16 avril au 15 mai)
Xbox 360
Dead Space (du 1er au 15 avril)
Saints Row IV (du 16 au 30 avril)
Tous les jeux Xbox 360 offert via le Games With Gold fonctionnent sur Xbox One.
–Via– –Via–