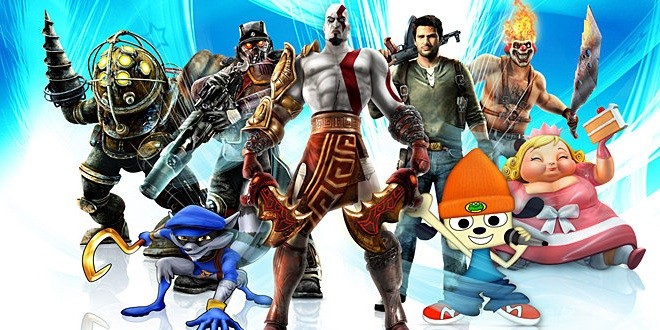 Comme chaque mercredi ou presque, intéressons-nous aux nouvelles sorties du PlayStation Store et du Market Place.
On commence par la Xbox 360 qui reçoit notamment une mise à jour de son interface intégrant Xbox Music, Xbox Video ou Internet Explorer. Au rang des jeux, on retrouve Serious Sam 3 : BFE (1,24Go ; 1200pts MS) et Zombie Driver (923Mo – 800pts MS) tandis que le premier DLC de Bordelands 2 est disponible contre 800pts MS.
Enfin, les affaires de la semaine plairont aux fans Batman.
http://www.youtube.com/watch?v=dStr-JaUXXg
Du côté de la PS3, le PlayStation Store s'est refait une beauté et propose du beau contenu pour les abonnés PSN+: The Unfinished Swan (13€) et la beta de PlayStation All-Stars Battle Royale. Par ailleurs, cette dernière peut également être téléchargée par tous les possesseurs d'une Vita, PSN+ ou pas.
Voici la liste de tous les jeux disponibles sur PS3 cette semaine:
A-MEN (10€ – démo dispo)
Birds of Steel (20€)
Dogfight 1942 Bundle (10€)
Doom 3 BFG Edition (40€ – dispo le 19 octobre)
Sleeping Dogs (60€)
The Walking Dead – Episode 4: Around Every Corner (5€)
En outre, la démo de Sports Champions 2 est également en ligne et nécessite le PSMove.
Les joueurs nomades n'ont pas non plus été oubliés puisque Burn the Rope (4€ – 32Mo) est mis à disposition sur Vita, tandis que sur PSP, on note les apparitions de RSG's Magnificent Seven (50€), RPG Classic Collection (14€) et du très bon Killzone: Liberation (8€)
Enfin, un mot sur les contenus téléchargeables: Captain Scarlett,  le DLC de Borderlands 2, est disponible contre 10€ ainsi que le pack Groundside Resistance (2€) de Mass Effect 3 ou divers ajouts pour One Piece Pirate Warriors. Et pour retrouver tous les détails sur cette mise à jour, rendez-vous sur le PlayStation Blog.