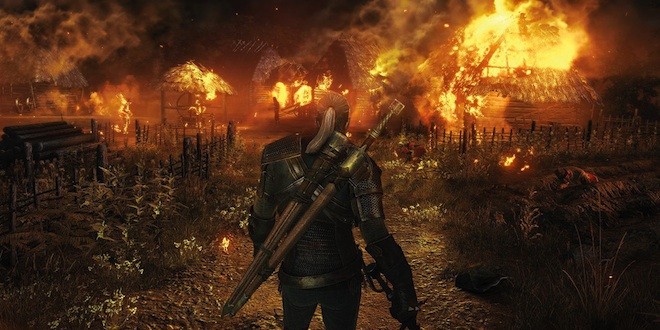 The Witcher 3 aussi a droit à son traditionnel trailer de lancement.
Généralement, un éditeur ou un développeur qui opte pour un trailer de lancement ne montrant aucune image du jeu, c'est mauvais signe. The Witcher 3 fait toutefois exception à la règle et s'offre une magnifique cinématique de 4 minutes dont l'objectif est double : en mettre plein la vue grâce à son ambiance et sa réalisation hyper-soignées, et rappeler en introduction que les premiers tests ont été dithyrambiques. Guardian, Eurogamer.pl et Gamespot ont ainsi attribué à The Witcher 3 la note parfaite, tandis que GameTrailers, Game Informer et IGN lui ont respectivement donné 9.8, 9.8 et 9.3.
The Witcher 3 : Wild Hunt sera officiellement disponible le 19 mai sur PC, Xbox One et PlayStation 4. Un patch « Day-1 » accompagnera la sortie du jeu et visera notamment à améliorer la framerate de la version PS4.