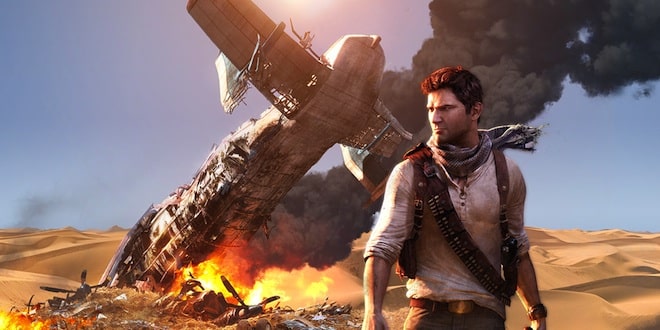 Uncharted : The Nathan Drake Collection s'offre une nouvelle bande-annonce entièrement dédiée aux différentes histoires racontées dans sa trilogie.
Ce nouveau trailer d'Uncharted : The Nathan Drake Collection met en avant le scénario des différents épisodes tout en insistant fortement sur l'importance du troisième opus. Mais la véritable information est ailleurs : cettre triple remasterisation en 1080p à 60fps apportera divers ajouts. Outre un mode photo indispensable à une époque où le bouton Share est la star de la Dualshock 4, cet Uncharted Collection PS4 inclura 66 skins de personnages ainsi que de nouveaux trophées et 3 modes de jeu additionnels : Explorateur, Brutal et Contre-la-montre. Le premier cité sera en fait un mode très facile, le deuxième proposera un challenge encore plus relevé qu'en extrême et le dernier permettra de comparer son score avec celui de ses amis sur certaines zones.
Uncharted : The Nathan Drake Collection sera disponible le 7 octobre sur PlayStation 4 en édition simple ou collector.