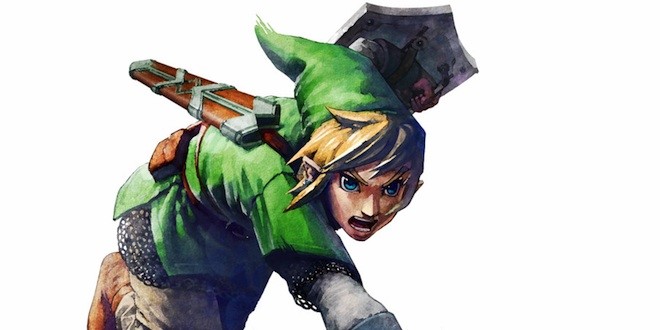 Petite surprise à la fin du Nintendo Direct de cette semaine, la firme nippone a confirmé qu'un nouveau Zelda était en préparation sur 3DS. Point de remake à l'horizon mais bien un épisode inédit se déroulant dans l'univers d'A Link To The Past, opus sorti jadis sur SNES et devenu culte avec le temps.
Attendu pour cette fin d'année, Zelda : A Link To The Past 2 proposera une nouvelle feature, celle de transformer Link « en dessin », lui permettant ainsi de longer les murs.
La vidéo de Zelda : ALTTP 2 débute à 39:35.
En outre, ce Nintendo Direct, que vous pouvez revoir en intégralité au dessus, s'est notamment fait remarquer par les annonces de Mario Party (3DS), de Yoshi's Island (3DS),  d'un mode facile pour Donkey Kong Country Returns (3DS) et de l'arrivée de la mise à jour Wii U la semaine prochaine.
En illustration, un artwork issu de Skyward Sword.