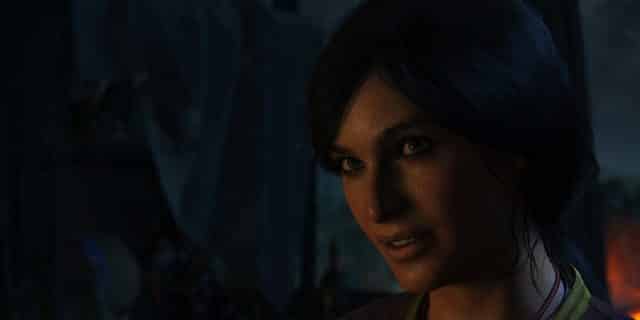 Nouvelle bande-annonce d'Uncharted: The Lost Legacy et celle-ci dure 30 secondes.
30 secondes et pas une de plus. Ce nouveau trailer d'Uncharted: The Lost Legacy essaye de faire monter la pression avec uniquement des extraits de gameplay explosifs. Par honnêteté, on précisera qu'on ne voit le jeu que pendant 24 secondes. Le reste de la vidéo est là pour rappeler qu'Uncharted: The Lost Legacy sortira le 22 août 2017, uniquement sur PlayStation 4. Ce titre sera bien sûr optimisé pour la PS4 Pro et toutes les images du jeu proviennent d'ailleurs de cette version.
Uncharted: The Lost Legacy comprendra une aventure inédite centrée sur le duo Chloe Frazer – Nadine Ross. Un accès au mode multijoueur d'Uncharted 4 sera également inclus. Celui-ci sera justement légèrement revu lors de la sortie de The Lost Legacy. Naughty Dog a en effet planifié une mise à jour qu'il révèlera dès le 15 août, dixit son compte Twitter. Au programme notamment: une refonte du mode Survie qui consiste à éliminer entre amis plusieurs vagues d'ennemis généralement très résistants.
Uncharted: The Lost Legacy sera disponible contre une quarantaine d'euros lors de la sortie. Il s'agit d'un stand-alone et il n'est donc pas nécessaire de posséder Uncharted 4 pour y jouer. Quant à ceux qui ont acheté le Season-Pass de la dernière aventure de Nathan Drake, The Lost Legacy est directement inclus dans ce programme.
Si vous voulez plus qu'un simple trailer de 30 secondes d'Uncharted The Lost Legacy: