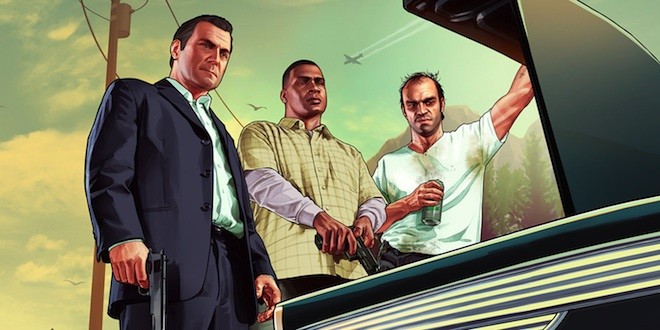 Il suffit de jeter un petit coup d'oeil au calendrier des sorties pour se rendre compte du nombre incroyable de jeux qui débarqueront dans les prochaines semaines. La bonne nouvelle est que la plupart d'entre eux devraient être très bons. La mauvaise est qu'il est fort probable que vous n'aurez ni le temps ni les moyens de jouer à chacun d'eux d'ici la Saint-Sylvestre.
2013, cru exceptionnel pour le jeu vidéo? Tout porte à le croire en tout cas. Ce début d'année a vu éclore de nombreux jeux de qualité comme Tomb Raider, Metal Gear Rising, Starcraft II HOTS, Fire Emblem, Bioshock Infinite, Remember Me ou encore The Last Of Us. La fin d'année risque d'être encore meilleure et de créer un sacré embouteillage. Certains jeux sont assurés d'être de grands succès comme par exemple GTA, Call Of Duty ou Fifa. Pour les autres, ce sera bien plus délicat et ils auront tout à prouver lors de l'épreuve de la 'review'. Peut être aussi que quelques-uns seront décalés au dernier moment, histoire de s'offrir une meilleure visibilité en 2014. Bethesda a ainsi annoncé que Wofenstein The New Order zapperait les fêtes de fin d'année pour finalement sortir l'an prochain. Officiellement, c'est pour donner plus de temps aux développeurs afin qu'ils puissent livrer la meilleure version possible. Mais difficile de ne pas y voir aussi une volonté d'éviter de nombreux titres ou la sortie de la Xbox One et de la PlayStation 4 qui risquent de  vampiriser l'attention de tous.
Liste non exhaustive, certains jeux pourraient en plus être annoncés à la Games Com. Les dates de sortie sont susceptibles d'être modifiées. Ne sont listés que les jeux 'retails'.

Payday 2 – 16 août
Splinter Cell Blacklist – 22 août
Saints Row IV – 23 août
XCOM The Bureau – 23 août
The Wonderful 101 – 23 août
Rayman Legends – 29 août
Killer Is Dead – 30 août
Lost Planet 3 – 30 août
One Piece PW 2 – 30 août

Diablo 3 (PS3/360) – 3 septembre
Total War : Rome II – 3 septembre
Killzone Mercenary – 4 septembre
Puppeteer – 9 septembre
Kingdom Hearts 1.5 – 13 septembre
GTA V – 17 septembre
Disney Infinity – 19 septembre
Fifa 14 – 26 septembre

Just Dance 2014 – 1er octobre
PES 2014 – 1er octobre
NBA 2K14 – 4 octobre
F1 2013 – 4 octobre
Beyond Two Souls – 9 octobre
Pokemon X/Y – 12 octobre
Skylander Swap Force – 18 octobre
Sonic Lost World – 22 octobre
Rocksmith 2014 – 24 octobre
Batman Arkham Origins – 25 octobre
Batman: Arkham Origins Blackgate – 25 octobre
Castlevania Lords Of Shadow 2 – 29 octobre
Battlefield 4 – 31 octobre
Assassin's Creed IV – 31 octobre
Zelda WW HD – octobre
Wii Party U – octobre
Super Mario 3D World – octobre
Donkey Kong Tropical Freeze – octobre

WWE 2k14 – 1er novembre
COD Ghosts – 5 novembre
LEGO Marvel Super Heroes – 20 novembre
South Park : Le bâton de la vérité – 21 novembre
Watch Dogs – 21 novembre
Tearaway – 22 novembre
Mario et Sonic aux JO 2014 – novembre
Football Manager 2014 – novembre
Need For Speed Rivals – novembre
Ryse – novembre
Killzone Shadow Fall – novembre
#Driveclub – novembre
Knack – novembre
Forza 5 – novembre
Dead Rising 3 – novembre
Killer Instinct – novembre
NBA Live – novembre
The Walking Dead – Saison 2 – novembre
The Legend of Zelda : A Link Between Worlds – novembre
Fifa 14 Next Gen – novembre
Need For Speed Rivals Next Gen – novembre
Assassin's Creed IV Next Gen – novembre
Watch Dogs Next Gen – novembre
Battlefield 4 Next Gen – novembre
Call Of Duty Ghosts Next Gen – novembre