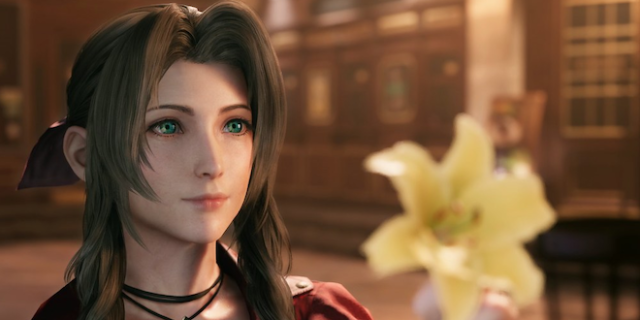 Le State Of Play s'est terminé par la diffusion d'une nouvelle bande-annonce de Final Fantasy VII Remake.
Lors de l'annonce de la seconde édition du State Of Play, Sony avait dit mettre l'accent sur MediEvil et un tout nouveau jeu exclusif à la PS4. Le constructeur japonais a néanmoins oublié de préciser qu'il conservait une grosse surprise pour la fin de son mini-show: une nouvelle vidéo de gameplay de Final Fantasy VII Remake.
Annoncé lors de l'E3 2015 puis disparu (ou presque) des radars, Final Fantasy VII Remake refait à nouveau parler de lui. Ce trailer dévoile quelques personnages clés du jeu, montre quelques séquences de gameplay, et se termine avec une promesse. Square-Enix déclare en effet que de plus amples informations seront partagées en juin, sans doute lors de sa conférence E3 2019. On espère une date de sortie pour ce titre que l'on dit épisodique et exclusif (temporairement?) à la PS4.
Outre Final Fantasy VII Remake, ce State Of Play a aussi été l'occasion de dévoiler en vidéo Iceborne, l'extension de Monster Hunter World prévue pour le 6 septembre. Les amateurs de jeux coopératif apprécieront quant à eux Riverbond dont le look rappelle 3D Dot Game Heroes. Enfin, on retiendra aussi Away, un titre qui se la joue documentaire animalier.