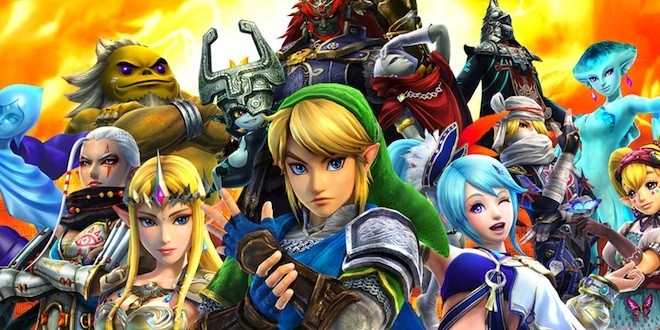 Déjà disponible sur Wii U, Hyrule Warriors arrivera prochainement sur Nintendo 3DS.
Koei Tecmo a visiblement fait une petite erreur en uploadant sur Youtube le trailer d'un jeu non encore annoncé à l'heure actuelle : la version Nintendo 3DS de Hyrule Warriors.
A l'occasion de son arrivée sur la console portable de Big N, Hyrule Warriors 3DS affichera des graphismes soignés en cel-shading, une map sur l'écran tactile ainsi que de nouveaux personnages issus de The Legend Of Zelda : The Wind Waker.
Hyrule Warriors est sorti en septembre 2014 sur Wii U et s'est déjà écoulé à plus d'un million d'exemplaires. Les possesseurs du jeu à la fois sur 3DS et Wii U auront la possibilité de débloquer gratuitement Tetra et le Roi d'Hyrule pour la version Wii U.
De plus amples informations devraient être disponibles lors de cet E3.